Esittelyssä uusi ankkuri: Maxime Rauturier
Monet saattoivat jo Halikko-Viestissä tehdä tuttavuutta uuden vahvistuksemme kanssa, kenties tietämättä kukahan tuo kaveri mahtoi olla. Tässä tutun kysymyspatteriston muodossa vähän enemmän tästä mukavasta ja hyvää englantia puhuvasta miehestä, joka hyvällä tuurilla antaa Mäksälle vapautuksen ensi vuoden 10milan pitkän yön velvoitteista (kts. vastauksista alta)...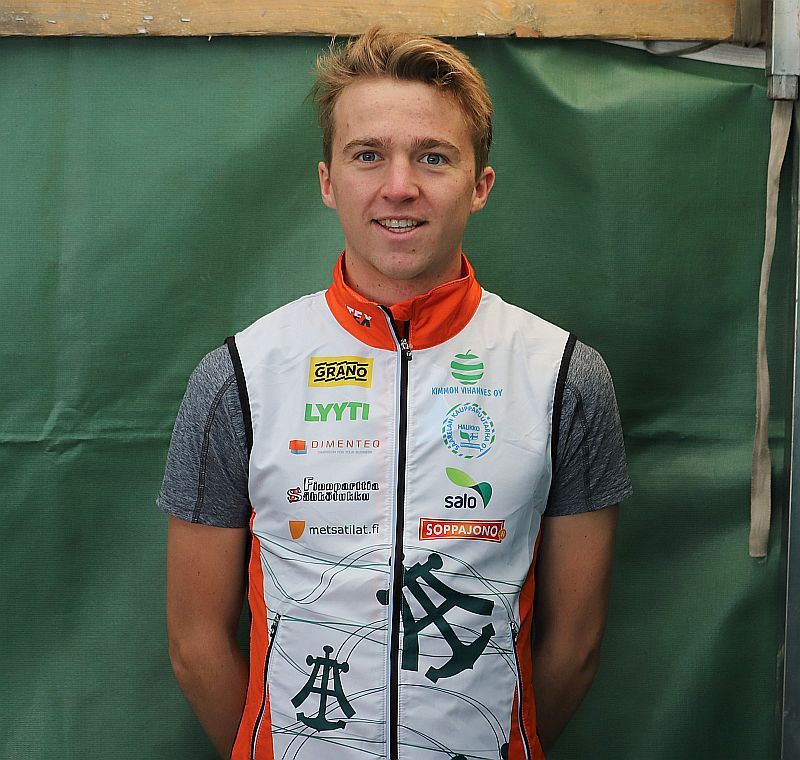 Name: Maxime Rauturier. Nickname: Le Wax

Born: 27.09.1994

Best accomplishments so far:
As a junior I have run two JWOCs and four JECs. Unfortunately, I always experienced some difficulties and I was never at my best at JWOC so my best accomplishment as a junior was a 10th place at JEC 2012 in Sprint.
And in senior it has been hard for me to earn a place but finally this year I ran two world cups with the French team and I feel it's the start to a long series of world cups.
At the national level I was 3rd in the French Long Championships 2017 and 3rd in the Night French Championships 2016.
Accomplishments that I'm also very proud of are the relays: 25th in Tiomila 2017 with OK Hällen and 2nd in French Clubs championships 2017 with GO78.

Why and how you became an orienteer?
I have basically always done orienteering. See the picture for proof, I was just four at this time but had already mastered these "String-races".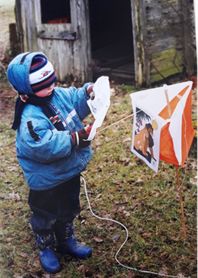 When I was a small kid, we would go every Sunday in the woods with my family to do orienteering. During my childhood I always did orienteering in addition to other sports and when I first saw my sister coming back with a French shirt after a Training Camp with the national team, that's when I knew that I wanted to wear that shirt too.

Where do you live and what do you study?
I live in the Piispankatu PartyHouse in Turku with two fun roommates! I'm currently on an exchange at Turun Yliopisto to study computer sciences. Hopefully I will be a geek-engineer in less than two years now.

Plans and goals for this remaining next season and beyond:
I will aim for selections in EOC in Switzerland, FISU in Finland and maybe WOC in Latvia. I hope that with one year in Finland I will be able to catch a top 15 in FISU Long. I will also focus on big relays to always keep my motivation high.

Previous clubs:
I spent five awesome years running with some great runners in Ok Hällen, and I'm still running for my first club in France: Guyancourt Orientation 78 (GO78).

Why did you choose Ankkuri?
When I moved to Finland it was my plan to run for a new club nearby and see how exciting a Finnish season can be. I talked a lot with other runners in Ankkuri during the summer and I felt that I would be very welcome in this club. I hope that Ankkuri will help me achieve my goals for the next seasons and I am looking forward to running nice relays with the Ankkuri team.
Also, as Andreas said you do have a very special girl in your club, my roommate Emily, who convinced me that Ankkuri was the best choice for me.

Favourite terrain:
One of my first forests: Fontainebleau in France. I always had great feeling running high speed between those huge rocks. But I'm also a great fan of Nordic terrain!

Idols:
Tough question! Of course, as a child I was a big fan of Thierry. I remember taking everything I could for him to sign and finishing his career like he did was impressive. Nowadays, I'm also very impressed every year by Emily! She is the proof that everything is possible if you're ready to work for it.

Favourite relay leg:
The longest and the toughest possible!

Best orienteering memory:
My bests orienteering memories have always been the relays. There is no better feeling than running full speed in front of your club cheering for you! If I had to pick one I think I would say Tiomila 2017 when I felt like I was just flying over all of that mud to the finish line. But I also have great memories seeing my friends achieving huge performances in WOC like Lucas in 2015 in Scotland or Emily in 2016 in Sweden!

Other hobbies:
I'm huge TV show binge watcher, I love cooking, listening to music and dancing at the same time. I also love finding new dumb stuff to do with my friends like writing a song, making videos…

Favourite dish:
I love Pizza and French food of course! If you add a Ben&Jerry Ice Cream or a Nutellamisu for dessert then it's perfect.

and drink:
La Chouffe, a Belgian beer. But don't drink too much of it or you will regret it!

Marital status:
Free like the wind... One of my future teammates suggested that I put a "For Sale" at the top of this interview to increase my chances to find the one.

Free style or classic style?
Free style! I have never really liked rules; I prefer to improvise.

Greetings to your new club mates
Guys! As a terrible president almost said before: I'm hoping that together we will make Salo great again! I always have a big motivation for relays and I hope that you do too! If so, nothing can stop us we'll be all the way up!
Jokes apart, I'm looking forward to meeting all of you and training together! I hope that you will show me more of the Finnish style and maybe I can introduce you to my French style.

Bienvenue Max le Wax!
Vesa Mäkinen - 26.10.2017, 16:36