European Championship debut
Last week was for me the time to take part in my first international championship as a senior. As I was home, waiting to leave to Ticino, Switzerland, my feelings were a mix of excitement and nervousness. Nothing to worry about, those feelings are very familiar, and I was looking forward to come back to the country where I ran my last junior world championship. The men"s French team was a perfect balance between « old », experienced runners, and young, wild ones like myself. It was amazing to get tips from some of the best orienteers all week!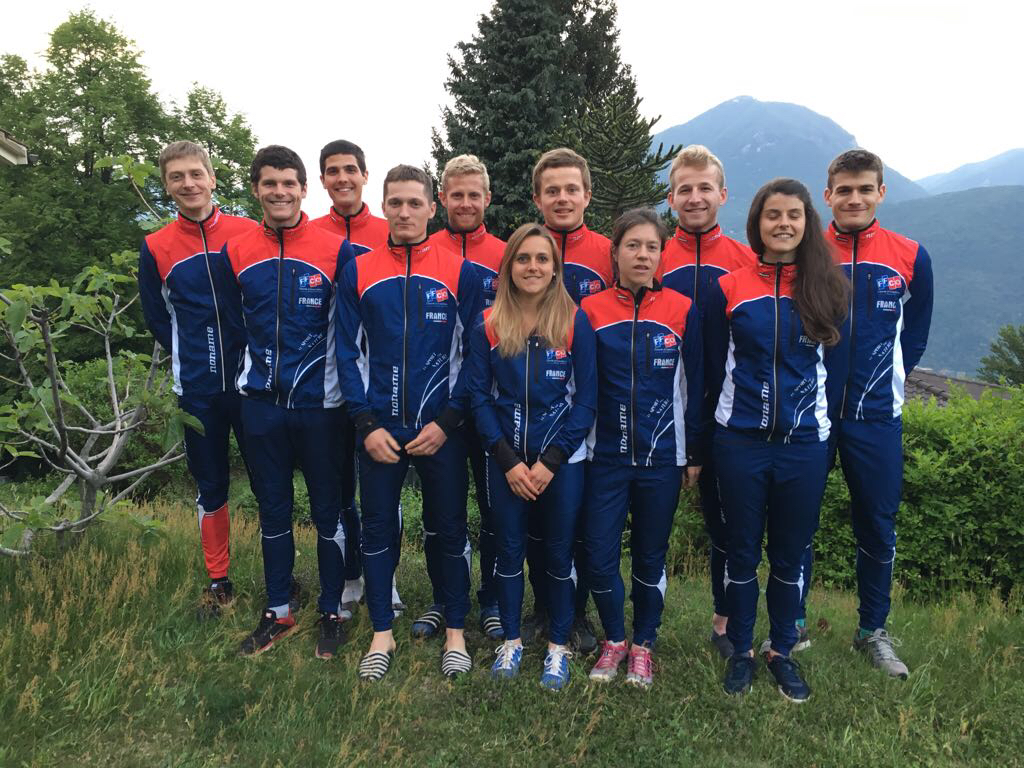 After a long road trip (okey, not that long), and one training on a relevant terrain, it was time to get on with it! Sprint qualification was happening Sunday morning, and my goal was simple, reach the final. Unfortunately, I failed to do so by 3 seconds. After a strong start that placed me around the 10th place, I died a bit in the second part of the race and lost 25 seconds on three controls. 15 of this 25 seconds I can't explain, I was just wasted! But I lost 10 seconds on a wrong route choice. Big disappointment and not the championship's debut I was hoping for. So the afternoon was quiet for me, watching the final on TV and focusing on my new chances: middle qualification/final and relay!

The goal was simple again on the middle: reach the final. With a good and stable race, I qualified 8th of my heat and therefore got my ticket for the final. I scared myself on the last technical control of the qualification with a one minute mistake. So I was actually surprise to qualify with a good position. But hey, I'm not going to complain about that! My transition from "sprint specialist" as a junior to "forest specialist" as a senior is successful!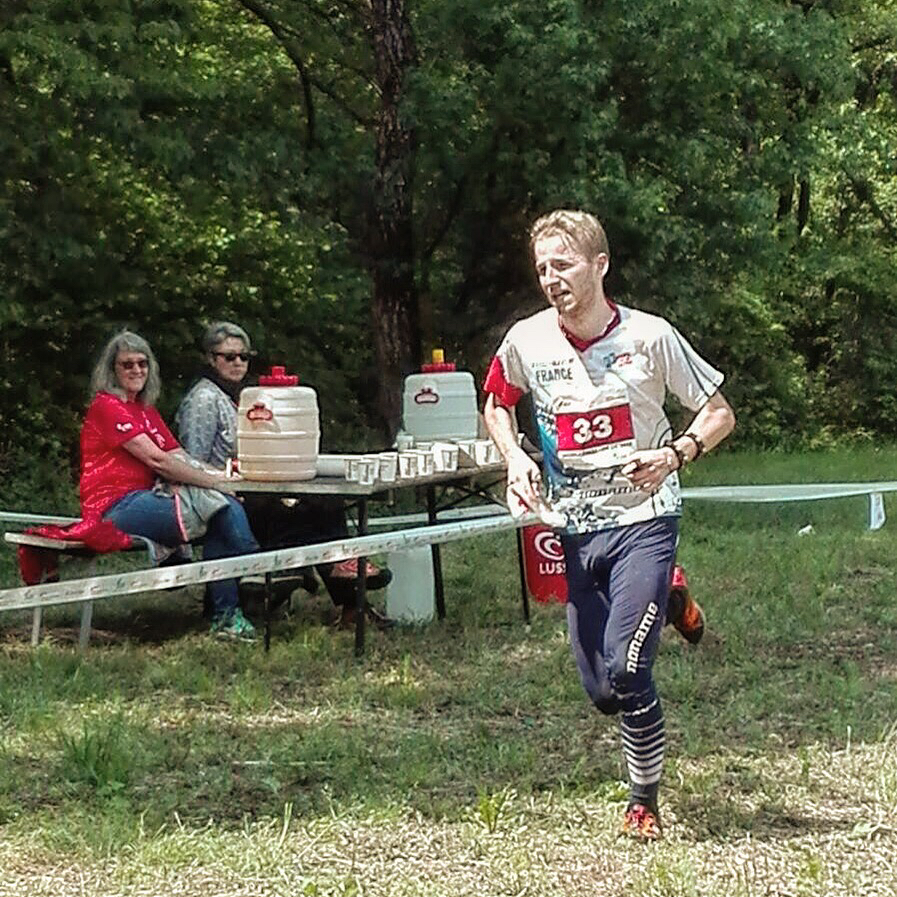 So there I am, standing on the start line of my first international final. And with a big name starting behind me, Olav Lundanes. Little anecdote, I had written on my time schedule "Olav Who?", meaning that I should stay focus on my own orienteering when Olav would catch me, because it was a sure thing he would.

I started the race quite good, but two small mistakes on the 6th and 7th control allowed Olav to catch me quite early. I managed to keep up with him until the 11th control, but he was too fast for me.

At the spectator control, I'm in the fight for a top 15, but already quite wasted (see for yourself on the picture). The last loop was hard for me, I was not lucid anymore, and I lost over 3" on two mistakes, which got me out of the fight. I ended up in a surprising 32nd place. Never thought I could be there with that kind of race!

This middle final leaves me with a bitter taste in the mouth, feels like I could have done much better and yet, I achieve my goal by far!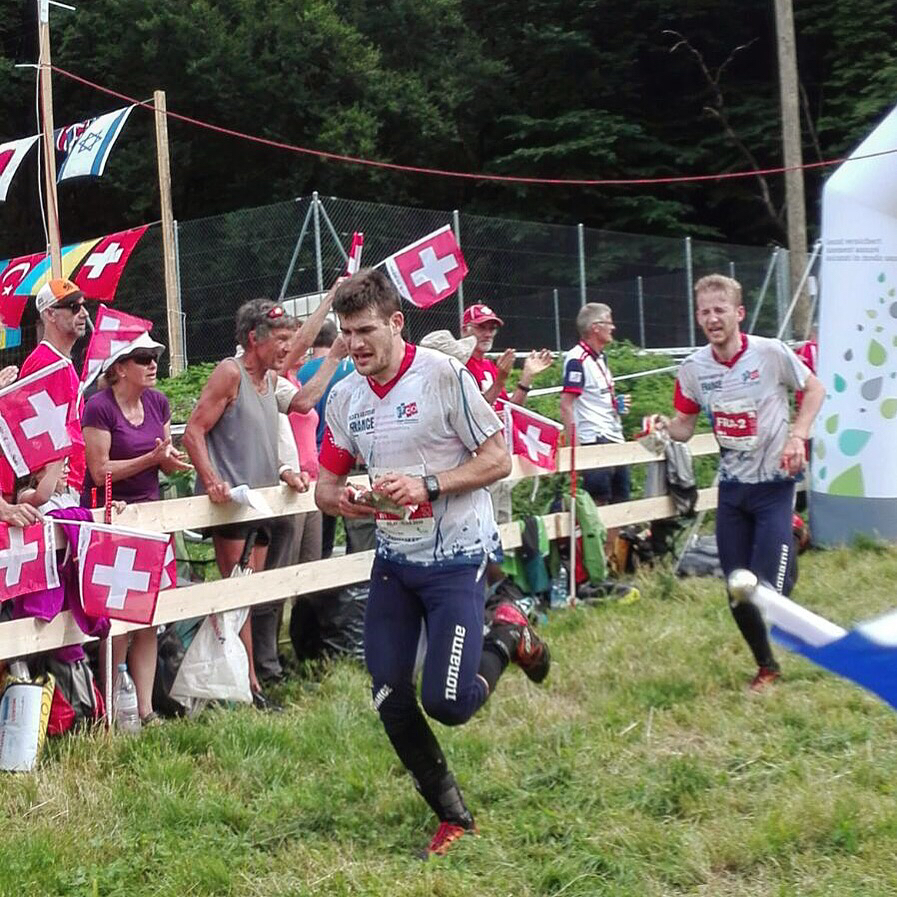 To finish the week (and my legs), I was running the first leg in the second team. I have been running lots of first legs, as a junior and for my Scandinavian clubs. But at this level it was a first for me. What a blast it was! I missed a little bit on my way to the first control. There I knew my only chance to keep up with the pack was to be as clean as possible. I was on the verge of breakdown physically, so no room there to make up for minor mistakes. I had one idea in mind: stay alive until the long route choice come. I had a very good race until the said route choice, and even manage to get closer to the leading guys. The long return back to the arena is only a blurry painful memory. I am still not as fast as the best, but shit! They are FAST. I fought all the way, with all I had left. And even when nothing was left anymore, I kept on pushing, saving the last dose of energy I had to keep my orienteering clean. At the end I cross the finish line one minute behind the beast Kris Jones, still in sight of the pack. I was so wasted that I almost missed my teammate who had to call out my name so I would notice him.

And what a thrill it was to witness our first team get the bronze medal!

Let's wrap this up by saying that for a first experience in a senior championship, it was a success. The results could have been even better, but that motivates me to train harder and come back stronger next time! And next time is right around the corner.

One last thing I want to share with you, is what was written on my time schedule for every race day: ENJOY. Remember to do so, and everything will be fine.

Quentin Rauturier - 18.5.2018, 19:44